Page 1 Transcriptions
YAOYAO , ARE YOU NOT FEELING WELL ? OR SOMETHING UNHAPPY ? TALK TO ME .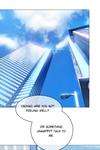 Page 2 Transcriptions
I'M FINE . I JUST HAVE THE FEELING THAT THE CABBAGE IN MY FAMILY HAS BEEN RUINED BY A PIG .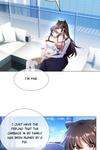 Page 3 Transcriptions
BO CABBAGE ? PIG ? BRING THE CABBAGE IN AUTOMATICALLY AMAZING APPEARANCE . CHEERS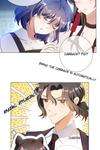 Page 4 Transcriptions
巨 无 禁忌 YAOYAO ! DO YOU KNOW THAT MYSTERIOUS HANDSOME GUY ?! OH , NO , I ALMOST SAID IT OUT ! MY IDENTITY WILL HAVE TO BE KEPT SECRET FROM SUQING FOR THE TIME BEING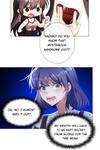 Page 5 Transcriptions
NO , I MEAN MIE JUE SHI TAI . SHE IS A BEAUTY . HOW CAN SHE MARRY CASUALLY ? WOULDN'T IT BE WORSE FOR US IF SHE WERE UNHAPPY AFTER MARRIAGE ? YOU UNDERSTAND WHAT I'M SAYING , RIGHT ? AT A LOSS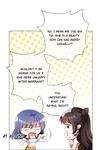 Page 6 Transcriptions
DIVERSION STRATEGY SUQING ! LET'S GO TO THE AMUSEMENT PARK OVER THERE . I HA EN'T PLAYED FOR A LONG TIME . I REMEMBER WE USED TO GO THERE WHEN WE WERE IN COLLEGE ! ALTHOUGH I DON'T QUITE UNDERSTAND , IT SEEMS REASONABLE .