Page 1 Transcriptions
EVERYTHING IS UNDER MY CONTROL ! E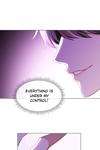 Page 2 Transcriptions
E THIS TIME , THE AUTHORITY TO TAKE THE INITIATIVE HAS FALLEN BACK INTO MY HANDS !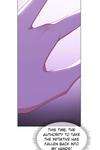 Page 3 Transcriptions
MY HANDS ! АИН !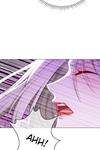 Page 4 Transcriptions
EVERYBODY , DON'T MOVE ! WHAT YOU HAVE SAID JUST NOW , I'M GIVING IT ALL BACK .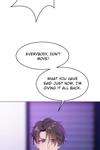 Page 5 Transcriptions
EVEN IF YOU DON'T CARE ABOUT THIS WOMAN'S LIFE ,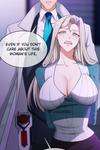 Page 6 Transcriptions
YOU SHOULD STILL BE WARY OF THE BOMB I HAVE ON MY BODY . IT'S ENOUGH TO BLOW UP TH ENTIRE ABANDON FACTORY ! IF YOU GUYS WANT TO LIVE , THEN STAY WHERE YOU ARE AND DON'T MOVE !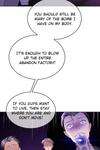 Page 7 Transcriptions
E