Page 1 Transcriptions
PRINCESS MAID PRODUCED BY : KUAIKAN COMICS & KOOWA GROUP ART BY : AYU STORY BY : HEIBAIGEER PRODUCED BY : KUAIKAN COMICS TRANSLATED BY : LAN - BRIDGE GROUP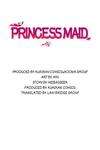 Page 2 Transcriptions
THE GENDARMERIE PRACTICING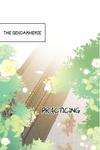 Page 3 Transcriptions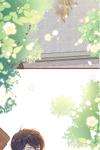 Page 4 Transcriptions
00000000 IN HALF A MONTH , WE TRAVELED ALL OVER THE SETTIS CITY AND THE CTRAL PORT AND HAVE GATHERED A GREAT MANY SLAVES . SOME OF THEM ARE VESPERANG PEOPLE , SO ONCE THEY HAD HEARD THE NAME OF YOU AND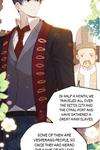 Page 5 Transcriptions
SOME OF THEM ARE VESPERANG PEOPLE , SO ONCE THEY HAD HEARD THE NAME OF YOU AND MISS SOPHIA , THEY CAME TO US AT ONCE .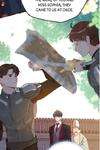 Page 6 Transcriptions
THEIR FACES ARE VERY FAMILIAR ... THEY SHOULD BE THE PEOPLE WHOM SOPHIA HAD TAKEN CARE OF DURING THE PLAGUE . THE BATTLE IS NOT TO FLING MUD AT EACH OTHER , UNDERSTAND ? GO BACK TO WHERE YOU BELONG !