Page 1 Transcriptions
om ООО 2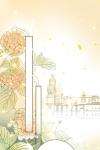 Page 2 Transcriptions
THE SUN'S STARTING TO COME OUT EARLIER NOW . I JUST GOT SOME BREADCRUMBS FROM SABINE . I NEED TO GET BACK TO WORK ONCE I'M DONE FEEDING THESE LITTLE GUYS .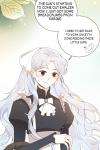 Page 3 Transcriptions
YOUR HIGHNESS , PLEASE BE CAREFUL . ?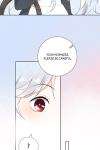 Page 4 Transcriptions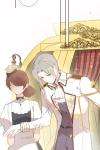 Page 5 Transcriptions
LONG GRAY HAIR , GOLDEN EYES ... HE IS EXACTLY LIKE THE CHILD IN THAT PORTRAIT HANGING IN THE STUDY .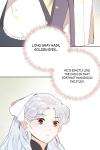 Page 6 Transcriptions
HE MUST BE THE FOURTH PRINCE OF NORTERANG ... DARCY .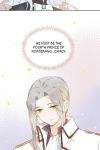 Page 7 Transcriptions
YOU HUMBLE MAID ! DO YOU KNOW HOW MUCH THIS DRESS COST ? HOW DO YOU INTEND ON PAYING FOR IT ? SOB ... I'M SORRY ! -CHATTER