Page 1 Transcriptions
PRINCESS MAID PRODUCED BY : KUAIKAN COMICS & KOOWA GROUP ART BY : AYU STORY BY : HEIBAIGEER PRODUCED BY : KUAIKAN COMICS TRANSLATED BY : LAN - BRIDGE GROUP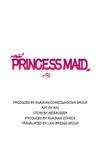 Page 2 Transcriptions
YOUR HIGHNESS , EVERYTHING THE PATIENT TOUCHED HAS BEEN INCINERATED . DON'T FORGET TO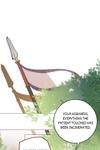 Page 3 Transcriptions
DON'T FORGET TO DISINFECT THE STABLE TWICE MORE . YES , YOUR HIGHNESS !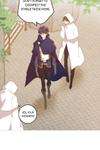 Page 4 Transcriptions
THE LOGISTICS DEPARTMENT HAS PREPARED SOME FOOD . WOULD YOU LIKE TO ... TAKE A BREAK ? YOU LOOK VERY TIRED ... NEVER MIND . THERE ARE STILL MANY THINGS TO ARRANGE .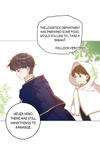 Page 5 Transcriptions
IT'S BEEN MORE THAN TWO WEEKS SINCE THE OUTBREAK ... I WONDER WHAT'S GOING ON WITH HER ...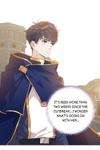 Page 6 Transcriptions
YOUR HIGHNESS ! THE SUPPLIES ARE HERE !