Page 1 Transcriptions
PRINCESS MAID PRODUCED BY : KUAIKAN COMICS & KOOWA GROUP ART BY : AYU STORY BY : HEIBAIGEER PRODUCED BY : KUAIKAN COMICS TRANSLATED BY : LAN - BRIDGE GROUP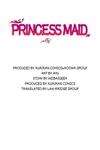 Page 2 Transcriptions
THE LEADER OF THE MERCENARIES WHO ATTACKED JUS WAS CAPTURED A FEW DAYS AFTER ALEX AND I RETURNED TO THE PALACE . HOWEVER , APART FROM EXECUTING HIM , MACKEN DID NOT PURSUE THE CASE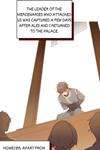 Page 3 Transcriptions
HE MUST HAVE SURMISED WHO THE MASTERMIND WAS BEHIND IT ALL , AS WE HAD . PLEASE REST ASSURED . I WILL MOST DEFINITELY PROPOSE AN ALLIANCE BETWEEN OUR COUNTRIES TO MY FATHER . HOWEVER , APART FROM EXECUTING HIM , MACKEN DID NOT PURSUE THE CASE ANY FURTHER .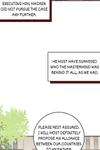 Page 4 Transcriptions
TO MY FATHER . II VERY GOOD . MAY THE SUNSHINE UPON YOU ON YOUR WAY HOME , PRINCESS MINA ...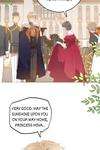 Page 5 Transcriptions
WITH MINA'S DEPARTURE , THIS CONFLICT ORIGINATING FROM AN INCIDENT DURING THE ROYAL HUNT CAME TO AN END ... FOR NOW . Story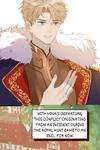 Page 6 Transcriptions
GIDDYAD 13 AS FOR ME , I AM TEMPORARILY STAYING BY ALEX'S SIDE AS HIS PERSONAL