Page 1 Transcriptions
PRINCESS MAID PRODUCED BY : KUAIKAN COMICS & KOOWA GROUP ART BY : AYU STORY BY : HEIBAIGEER PRODUCED BY : KUAIKAN COMICS TRANSLATED BY : LAN - BRIDGE GROUP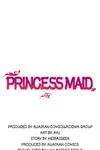 Page 2 Transcriptions
ART BY : AYU STORY BY : HEIBAIGEER PRODUCED BY : KUAIKAN COMICS TRANSLATED BY : LAN - BRIDGE GROUP MMPH ... JIGGLE
Page 3 Transcriptions
YOU GO TO ASK HIM . DO IT YOURSELF . PUSH you THINK I DO ? I DARE NOT ... LET'S ASK HIM TOGETHER . EXCUSE ME ... YOUR HIGHNESS , YOU'VE BEEN SITTING HERE FOR TWO HOURS ...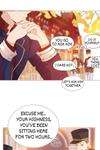 Page 4 Transcriptions
I SHOULD WE INFORM PRINCE ALEX ? WHAT SHOULD I DO .. ? THAT WOMAN HAS BEEN PUT IN CONFINEMENT FOR DAYS , HOW IS SHE DOING NOW ? ou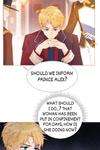 Page 5 Transcriptions
ou THAT WOMAN ALAS ! WHAT WAS ON ALEX'S MIND ? WHY DID HE GET MAD AT A GIRL ? AND NOW WE'RE ALL UPSET !