Page 1 Transcriptions
PRINCESS MAID PRODUCED BY : KUAIKAN COMICS & KOOWA GROUP ART BY : AYU STORY BY : HEIBAIGEER PRODUCED BY : KUAIKAN COMICS TRANSLATED BY : LAN - BRIDGE GROUP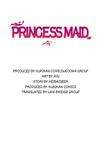 Page 2 Transcriptions
TWO DAYS LATER , WE ARRIVED IN AUSTRANG . IT IS A REMOTE AND SPARSELY POPULATED COUNTRY THAT HAS MANAGED TO SECURE A PLACE IN GRONIA WITH ITS POWERFUL WEAPONS AND FIERCE PEOPLE .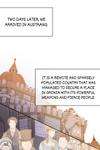 Page 3 Transcriptions
Qua HAHAHA , LONG TIME NO SEE , MACKEN , MY OLD FRIEND !
Page 4 Transcriptions
GLAD TO MEET YOU , TOO , FRED !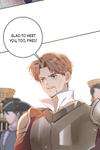 Page 5 Transcriptions
UNBELIEVABLE ! THIS OLD GUY IS STILL ALIVE ...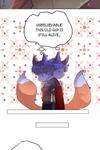 Page 6 Transcriptions
OH , OUR PRINCESS MINA IS STILL SO GORGEOUS . THANK YOU . IT'S YOUR BRILLIANT ADVICE THAT BRINGS OUR TWO COUNTRIES CLOSER .