Page 1 Transcriptions
OH ? YOU THINK THAT SHU WAS JUST PUTTING ON AN ACT ? I THINK THERE'S MORE TO THIS . MY WIFE TOLD ME THAT NORA IS VERY INTELLIGENT . SHE KNOWS HOW TO AVOID BIGGER RESPONSIBILITIES IN EXCHANGE FOR SMALLER ONES . YOU'LL FIND OUT HOW INTELLIGENT SHE IS SOON .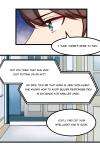 Page 2 Transcriptions
NORA TORMENTED YOUR HAZEL AND SISTER SO MUCH , HOW COULD YOU KEEP YOUR CALM ? DON'T YOU HATE HER ?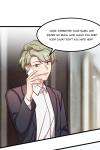 Page 3 Transcriptions
INTERROGATION ROOM I'D RATHER THINK ABOUT HOW I SHOULD TAKE REVENGE THAN HATE HER .