Page 2 Transcriptions
I WONDER IF LETTING HANNA AND HER INTERACT WITH EACH OTHER WAS THE RIGHT DECISION . HELPLESS IT'S OBVIOUS THAT HANNA LIKES HAZEL'S PERSONALITY . OTHERWISE , FROM THE WAY SHE DOES HER WORK , SHE WOULDN'T REVEAL SO MANY LEADS .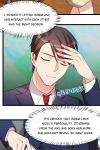 Page 3 Transcriptions
BUT , ABOUT NORA ... BUT HAZEL HAS CONNECTIONS WITH THESE FEW CASES . IT'S NOT STRANGE TO SEE HANNA TELLING HER ABOUT IT .