Page 1 Transcriptions
Ugh... It hurts... Yet it feels as light as a feather drifting on the waves.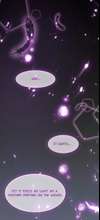 Page 2 Transcriptions
The numbing feeling deep in my bones... The breath and heartbeat rushed towards me like a tide out of control... Eyes open suddenly

Page 3 Transcriptions
Get up Where is this place?! Why am I naked and in so much pain?
Page 4 Transcriptions
Someone! Please help me... I should be the one calling for help...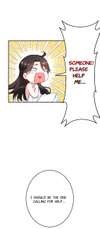 Page 5 Transcriptions
OMG, a naked man?! Awesome!

Page 6 Transcriptions
W-who are you? Miss Su, what tricks are you pulling again? Do you want to fake amnesia after doing such a brazen thing to me?

Page 7 Transcriptions
Ye Jingji, you're the general of the imperial guards, right? Hold up, this line sounds familiar...

Page 8 Transcriptions
So what? Miss Su, since you've had enough fun, can you let me go? Humiliated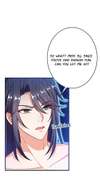 Page 9 Transcriptions
What the hell This is... I transmigrated. Into a troll novel I wrote ages ago named "Su Su and her seven men"... Su Su and her seven men Chirp~ The original owner of this body is Su Su, the daughter of the powerful Prime Minister Su Zhongzheng, whose authority is only below the Emperor. I was in grade seven when I went through the dictionary and used all kind of words to praise her, making her an overwhelmingly beautiful and excellent female lead. Still, it can't hide the fact that she's actually a slut!

Page 10 Transcriptions
Throughout the story, the bitch messed around and picked up beautiful men using her family's status.

Page 11 Transcriptions
The general of the Imperial Army, the Grand Tutor, the Medical Sage, the spy of a neighboring country, the King of assassins, and the Third Prince were all her preys! In short, as long as that person is good-looking, she will throw herself onto him by all means! For example, the General of the Imperial Guards over here, Lord Ye. Because of his cold personality, he did not want to pay attention to the female lead. As a result, she hired martial artists to use aphrodisiac on him and then forced him to sleep with her. Forgive me for every absurd word I wrote as I was still young and ignorant back then.

Page 12 Transcriptions
This sense of shame is no less than that of re-reading my old emotional diary... You'd better kill me today, otherwise... I will have to kill you to protect this secret.

Page 13 Transcriptions
Kill me, that's right... If I remembered correctly, at the end of the story, the men couldn't stand the torture anymore, so they held a Surging Waves meeting to join force and overthrew the Su Family.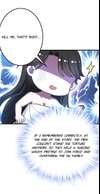 Page 14 Transcriptions
The pretty men captured Su Su and abused her mentally and physically. The methods were extremely cruel. The props they used were incredibly varied. The story ended with only once sentence: The female lead died from a venereal disease, festering to death... Female lead Too bloody to describe in detail Official Ahhhhhhhhh! Venereal disease my ass! Festering my ass! Help me! Had I known this back then, I would have written serious essays every day!

Page 15 Transcriptions
No, I can't let things go on as the original novel! I have to find a way to save myself! I have to leave this place first... Slipping off

Page 16 Transcriptions
Thud~ What? Miss Su, do you want to have another round?

Page 17 Transcriptions
Tosses Rolls Oh, no need to. Anyone? Come here.

Page 18 Transcriptions
Swoosh Young lady, were you satisfied last night? What's with your look? This place is not a brothel, and I'm not your customer!
Page 19 Transcriptions
What? He didn't serve you well? Wait a moment, I will discipline this unintelligent thing! How did the art style change?!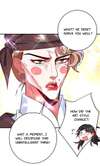 Page 20 Transcriptions
Later at the meeting, he was the most radical one, with the most insane means of torture. Great, great, great! It felt great! ...Shut up. My god, you will gain me more enemies! Oh no! If I remember correctly, after being forced by Su Su, Ye Jingji hated her completely...
Page 21 Transcriptions
Wah! According to the character setting, he has a cold personality, but in private, he is extremely insane. A typical ferocious wolf... In the end, he even used all kinds of torture tools. He just wanted me dead!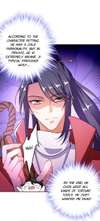 Page 22 Transcriptions
So, is it too late to kill him now? Hey, give me a knife! Although pretty men are nice, my life is more important! Now that this guy has already started to hate her, in order to prevent him from abusing me to death in the future...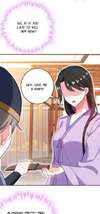 Page 23 Transcriptions
Although pretty men are nice, my life is more important! Now that this guy has already started to hate her, in order to prevent him from abusing me to death in the future... The best way to get rid of him once and for all is to make the first move! Knock him out and then find a place to imprison him! What does the lady want? Who knows? As expected of the most lecherous woman in the kingdom! I guess it's how she has fun. Do we need to press his hands and feet for her to have another round? You're right, this is the moment when the lady need us!
Page 24 Transcriptions
Lady, let us help you! Piss off! Don't scream, no one will come to save you even if you ruin your throat! Be obedient and satisfy our lady some more! Otherwise, you will have to suffer!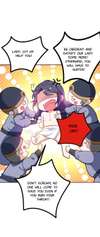 Page 25 Transcriptions
You! a big boy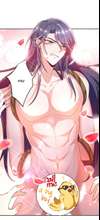 Page 26 Transcriptions
Come on, miss Su! We made sure to hold him down, it will surely feel better this time! Fuck! I didn't mean that!!!