Page 1 Transcriptions
O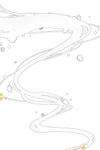 Page 2 Transcriptions
STOP SMOKING . you . IT'S NOT GOOD FOR YOU .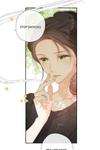 Page 3 Transcriptions
REMOVE IT'S NOT GOOD FOR YOU . SWAB HERE , TAKE THIS ~ T I I LOLLIPOP ?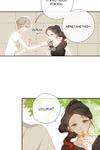 Page 4 Transcriptions
NO MATTER HOW YOU SMOKE IT , TOBACCO IS DANGEROUS TO YOUR HEALTH . THERE ARE NO SAFE SUBSTANCES IN ANY TOBACCO PRODUCTS , FROM ACETONE AND TAR TO NICOTINE AND CARBON MONOXIDE . THE SUBSTANCES YOU INHALE DON'T JUST AFFECT YOUR LUNGS . THEY CAN AFFECT YOUR ENTIRE BODY . TOBACCO SMOKE IS INCREDIBLY HARMFUL TO YOUR HEALTH . THERE'S NO SAFE AY TO SMOKE . REPLACING YOUR CIGARETTE WITH A CIGAR , PIPE , OR HOOKAH WON'T HELF AVOID THE HEALT CIGARETTES CONTAIN ABOUT 600 INGREDIENTS , MANY OF WHICH CAN ALSO BE FOUND IN VIGARS AND HOOKAHS . WHEN THESU INGREDIENTS BURN , THEY GENERATE MORE THAN 7,000 CHEMICALS , ACCORDING O THE AMERICAN LUNG ASSOCIAZION MANY OF THOSE CHEMICALS ARE POISONOUS AND AT LEAST 69 OF THEM ARE LINKED TO CANCER . 1 READ THE ENCYCLOPEDIA CAREFULLY .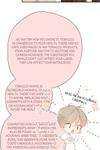 Page 5 Transcriptions
CIGARETTES CONTAIN ABOUT 600 INGREDIENTS , MANY OF WHICH CAN ALSO BE FOUND IN VIGARS AND HOOKAHS . WHEN THESU INGREDIENTS BURN , THEY GENERATE MORE THAN 7,000 CHEMICALS , ACCORDING O THE AMERICAN LUNG ASSOCIAZION MANY OF THOSE CHEMICALS ARE POISONOUS AND AT LEAST 69 OF THEM ARE LINKED TO CANCER . مع