Page 1 Transcriptions
SUSPICION GREW BETWEEN YANG AN ONCE MORE DID QING'S POST GET THE TWINS INTO TROUBLE ?

Page 2 Transcriptions
ATTENTION , PLEASE ! ALL PARENTS MOVE THIS WAY NOW ! WE'RE GOING TO MOVE ON TO THE NEXT ACTIVITY .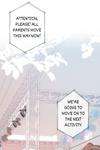 Page 3 Transcriptions
IN THE PARENT - CHILD RELATIONSHIP , RELATIONS BETWEEN PARENTS ARE VERY IMPORTANT TO THE BABY'S PSYCHOLOGY . THIS SHOULD BE THE ONE WE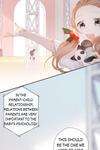 Page 4 Transcriptions
ON . IT'S LIKE RIDING A PIG . AN , THIS IS A CROCODILE .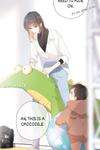 Page 5 Transcriptions
NOW IT'S TIME TO PROVE YOUR AFFECTION AS PARENTS ! PARENTS ON THE STAGE , PLEASE SHOUT OUT YOUR LOVER'S NAME ! AND ASK HIM TO COME ON STAGE TO JOIN YOU IN THE NEXT