Page 1 Transcriptions
I'VE TAUGHT YOU FOR THREE YEARS . DO YOU THINK I DON'T KNOW WHAT KIND OF PERSON YOU ARE ?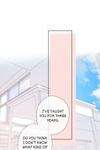 Page 2 Transcriptions
PERSON YOU ARE ? AND DO YOU THINK DISGUISING YOURSELF FOR A FEW MINUTES WILL MAKE ME BELIEVE THAT'S WHO YOU ARE ?,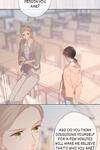 Page 3 Transcriptions
SORRY . I JUST DON'T WANT YOU TO HATE ME . BECAUSE I USED TO BE ...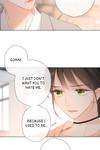 Page 4 Transcriptions
A BIT RIDICULOUS .

Page 5 Transcriptions
THE FIRST TIME WHEN I WENT OUT FOR A MEAL WITH YANG MULI , AND THIS TIME ,