Page 1 Transcriptions
WELL , I DON'T EVEN CARE WHETHER YOU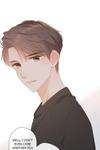 Page 2 Transcriptions
COME OR NOT . I WAS BORN SO HANDSOME AND CHARMING . BUT I DON'T WELCOME ANY BRATS LIKE YOU !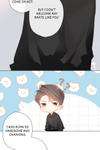 Page 3 Transcriptions
AND I'M SKILLFUL IN BOTH 잉 O COOKING AND SOCIALIZING ... 000 WHY SHOULD I CARE IF YOU BRATS COME OR NOT ? CREAK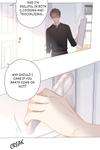 Page 4 Transcriptions

Page 5 Transcriptions
DON'T BE RIDICULOUS !