Page 1 Transcriptions
AN'S FATHER IS ABOUT TO REMARRY A GENTLE AND COURTEOUS LADY ONCE MOR ONCE MORE THE PAST OF XUN AN AND HER STEPMOTHER

Page 2 Transcriptions
Ο Ν Ο Ε MORE ONCE MORE CREATOR : HANXU PRODUCED BY : KUAIKAN COMICS TRANSLATED BY : LAN - BRIDGE GROUP

Page 3 Transcriptions
MRS XUN HAS JUST COME TO HER SECOND SON AGAIN . WHO IS THE ONE WITH HER ?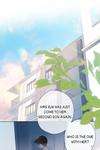 Page 4 Transcriptions
HER SECOND SON WILL REMARRY THAT WOMAN ! LE Once Morel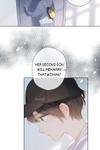 Page 5 Transcriptions
WHY HAVEN'T YOU HEARD ABOUT THIS ? I THOUGHT SHE TOLD ALMOST EVERYONE ! AH ? DIDN'T HIS EX - WIFE PASS AWAY LAST YEAR OR THE YEAR BEFORE THAT ?