Page 1 Transcriptions
DON'T BE SORRY . THIS IS THE BEST PLACE .
Page 2 Transcriptions
YOU KNOW WHAT ? THIS IS THE HAPPIEST SPRING FESTIVAL I'VE EVER HAD IN MY WHOLE LIFE .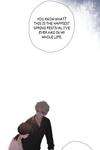 Page 3 Transcriptions
YOUR HOME IS WHAT I'VE ALWAYS IMAGINED A HOME SHOULD BE . ALTHOUGH YOUR MOTHER USED TO BE VERY STRICT WITH ME AT SCHOOL , SHE IS SUCH A GENTLE MOTHER IN LIFE .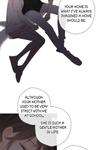 Page 4 Transcriptions
YOUR DAD MAY SEEM A LITTLE SERIOUS , BUT HE'S NOT REALLY SCARY AT ALL . AND YOUR GRANDMA . I REALLY LIKE HER . SHE'S REALLY NOTHING LIKE MY GRANDMOTHER .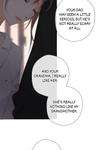 Page 5 Transcriptions
THANK YOU FOR BRINGING ME HERE . WE DIDN'T NEED THAT THREE - MONTH APPOINTMENT A LONG TIME AGO .