Page 1 Transcriptions
BUT MAY I ASK YOU A QUESTION ? HAVE YOU EVER BEEN HURT BY A GIRL ? WHY DO YOU ALWAYS CARE SO MUCH ABOUT THINGS LIKE THIS ?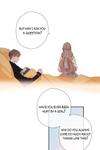 Page 2 Transcriptions
LET ME GUESS . YOU ONCE FELL IN LOVE WITH A GIRL AND TREATED HER VERY WELL , BUT SHE DUMPED YOU .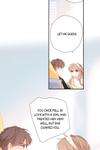 Page 3 Transcriptions
IT TRAUMATIZED YOU , SO YOU'VE BEEN SINGLE EVER SINCE AND YOU HATE SEEING OTHER COUPLES . YOU NEED TO SEE A PSYCHIATRIST ! IF THIS GOES ON , YOUR MENTAL ILLNESS WILL GET WORSE AND WORSE ! + I LOVE YOU ! I'M SORRY ! +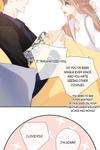 Page 4 Transcriptions
+ x STOP YOUR NONSENSE ! WHAT THE HELL ARE YOU TALKING ABOUT ? BREAK A GIRL + + LIKE THIS ?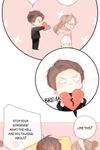 Page 5 Transcriptions