Page 1 Transcriptions
BUT I SUPPOSE I WON'T . IT'S MY FIRST TIME BEING CRAZY ABOUT SOMEONE . I HAVE NO IDEA IF I'LL REGRET IT .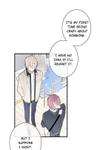 Page 2 Transcriptions
BESIDES , I'LL KEEP SUPPORTING YOU . UNTIL YOU STOP CREATING SONGS OR THERE'S NO NEWS ABOUT YOU ON THE INTERNET . AND THEN I MAY THINK THAT I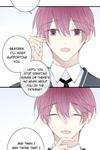 Page 3 Transcriptions
FANCIED SOMEONE FOR SUCH A LONG TIME . THAT'S WHAT EVERY FAN WOULD SAY . Puff ! KEEP SUPPORTING ME ...
Page 4 Transcriptions
HA - HA . NEVER MIND MY NONSENSE . DON'T YOU BELIEVE ME ? I TEND TO FORGET HOW I SHOULD TALK TO MY FANS IN THE REAL WORLD .