Page 1 Transcriptions
CLANG EH ? SO DID HE TAKE THE INITIATIVE TO ASK IF YOU WANT TO BE WITH HIM LAST NIGHT ? CONGRATULATIONS ON WINNING HIM OVER !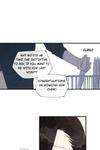 Page 2 Transcriptions
BUT I FEEL IT HAPPENED ALL OF MR . BAL SHAN A SUDDEN . *** 白 书店 长 00:25 KEYPAD " SPEAKER 贵 * MUTE CONTACTS Facetune * ADD CALL HE WAS ANGRY WITH ME BEFORE ... YES ... THANK YOU !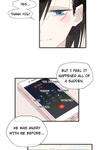 Page 3 Transcriptions
O d . HA - HA , DIDN'T YOU SAY THAT RECENTLY HE HAS BEEN LESS RESISTANT TO YOUR COQUETRY ? MAYBE HE IS A NATURAL GAY MAN .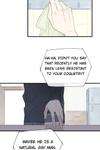 Page 4 Transcriptions
OR HE HAS ALSO FALLEN IN LOVE WITH YOU A LONG TIME AGO .