Page 1 Transcriptions
SINCE I WAS A CHILD , I HAVE OFTEN BEEN TOLD THAT I HAVE A SOFT VOICE . MR . CROW SAID ...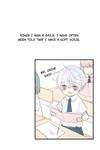 Page 2 Transcriptions
I OFTEN GOT COMPLIMENTS FROM TEACHERS . і u ya CROW WOW ! XIAOKE DID A GOOD JOB ! Thi tou STONE WHEN I WAS STUDYING AT HOME , I WAS ALWAYS THE ANNOUNCER OF SCHOOL .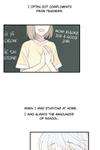 Page 3 Transcriptions
EVEN LATER , GIRLS EVEN HAVE CONFESSED TO ME FOR REASON SUCH AS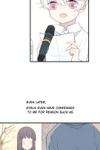 Page 4 Transcriptions
" BECAUSE YOU HAVE A SOFT VOICE " . ALL OF THESE MADE ME CONFIDENT OF MY VOICE . SO I'M INTERESTED IN MATTERS RELATED TO VOICE . BUT WHAT HAS THE BIGGEST INFLUENCE ON ME