Page 1 Transcriptions
AFTER ALL , I HADN'T HAD ANY FRIENDS BACK THEN , I HARDLY HAD PLAYED BASKETBALL EITHER .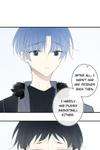 Page 2 Transcriptions
FEEL BAD SURE ! MAYBE I SHOULDN'T PRETEND TO BE POOR LIKE THIS ? GUILTY IT'S GOOD FOR OUR RELATIONSHIP TO SHOW WEAKNESS FROM TIME TO TIME . DEPRESSED IN SU CI'S VIEW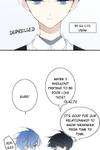 Page 3 Transcriptions
FEEL BAD HOW'S YOUR FIRST DAY AT SCHOOL ? NOT AS DIFFICULT AS I THOUGHT . I CAN UNDERSTAND A LOT .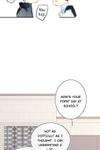 Page 4 Transcriptions
LOT . AND STUDENTS WERE ENTHUSIASTIC ENOUGH , BUT THEY DIDN'T MAKE ME FEEL UNCOMFORTABLE . LL YOU'RE SO CUTE THAT YOU MAY BE VERY POPULAR . PERHAPS THERE WILL BE SOME LOVE LETTERS FROM GIRLS .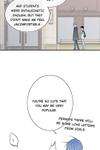 Page 5 Transcriptions
STOP YOUR NONSENSE ! BUT YOU CAN'T DATE A GIRL WHILE SCHOOLING ! SHUT UP !