Page 1 Transcriptions
Chapter 81 Come at me together Art & Story: Dinianmiao Assistants: Elie, Team Matuan Editor: Shuiyuan Publisher: Fanfan Comic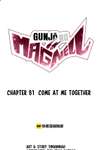 Page 2 Transcriptions
Art & Story: Dinianmiao Assistants: Elie, Team Matuan Editor: Shuiyuan Publisher: Fanfan Comic I'm very busy, although I don't want to admit it, You can come at me together.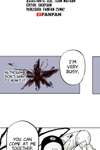 Page 3 Transcriptions
These people are strong. Since I've awakened my fantasy lacht,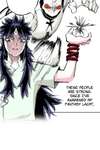 Page 4 Transcriptions
this is the most perilous situation I ever encountered.