Page 1 Transcriptions
The one that showed up here is the strongest among the strong of humankind. squad 19th hell vice-captain Pislet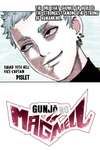 Page 2 Transcriptions
Chapter 40 Futuregod's Henchmen Art & Story by Dinianmiao Assitants: Elie, Lin Jiayi, Team matuan squad 19th hell member Goldsmith
Page 3 Transcriptions
squad 19th hell member Xiguo Recap When yayage and the aboriginals from another faction, a third party attacked! squad 19th hell member Obsidian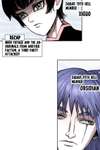 Page 4 Transcriptions
... ...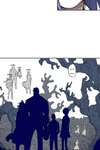 Page 5 Transcriptions
Futuregod's henchmen...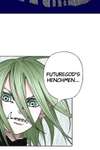 Page 6 Transcriptions
Please don't scoff at us like that. Aren't you noble aborignials henchmen of the aboriginal emperor as well? We are the same, aren't we?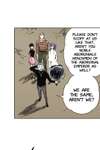 Page 7 Transcriptions
You... How dare you kill our brethren... Be careful... I don't know how, but they suddenly appeared behind guimu and me without making a noise...