Page 1 Transcriptions
Do you all still remember me?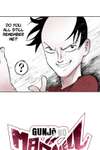 Page 2 Transcriptions
Chapter 29: Thus, it ends. Author: Di Nian Miao Assistant: Yue, Geng Yi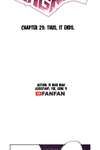 Page 3 Transcriptions
Eh? I brought the wrong one ..... This is my previous editor, Mr. Seaegg, who's at god knows where. The one that needs saving isn't him,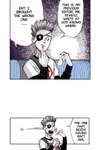 Page 4 Transcriptions
It's him.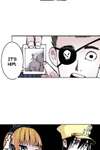 Page 5 Transcriptions
My current editor, Mr. Trouser Belt.
Page 6 Transcriptions
He didn't return on time! He must be in danger! He is a very dedicated and courageous Manhua editor. In order to gather inspiration and information about Magmell for my work. He even went out of his way to get an explorer license. Please save him!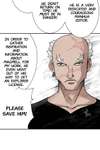 Page 7 Transcriptions
Leave it to us! A few hours later, Skipping over the details.....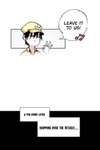 Page 8 Transcriptions
Magmell District 9, This is the home of large herbivores, while the carnivores have been driven to extinction. Most of them have been trampled under the herbivores' hooves.