Page 1 Transcriptions
I always liked hearing or reading stories since I was a child. or how to earn the positon of family head in the future, When my peers were discussing how to become stronger, I was engrossed in myths about love from some other country, or stories of brotherhood written by some stranger. Among all kinds of stories, some of them were real but most of them were made up. I was often moved to tears. But that didn't stop me from being touched by their friendship, family bond, and love. However, in reality... It's as if I was also a part of the stories.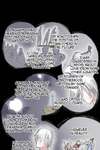 Page 2 Transcriptions
It's as if I was also a part of the stories. Chapter 56 Monster vs Monster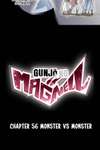 Page 3 Transcriptions
Art & Story By Dinianmiao Assistants: Elier, Team matuan Why can't I seem to sympathize with them? What makes us so different from them?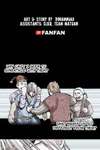 Page 4 Transcriptions
From the tiniest bug to the biggest monster, We can comprehend everything in this world better and faster than anyone else. We even believe that one day we will be capable of creating gods. Yet, You bastard! We will make you pay for this! How dare you kill our puppy! we can never understand these humans.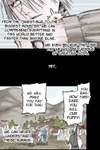 Page 5 Transcriptions
Being unable to feel their sadness or anger,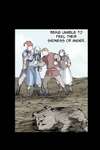 Page 6 Transcriptions
it's like, despite looking alike... we are two completely different species. The difference is even greater than that between aboriginals and humans. No matter how many of them I kill,