Page 1 Transcriptions
RIPPLE ROOTER - PROXY OF FATE STORY . ART ILZI

Page 2 Transcriptions
HUU- HUU- HUU- OH NO , I'M SORRY . WHAT THE HECK AM I TELLING YOU ?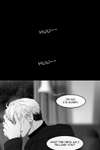 Page 3 Transcriptions
I MUST HAVE BECOME SENSITIVE BECAUSE OF RANSON TO HAVE THAT DREAM AGAIN . MY DREAMS HAVE BEEN TERRIBLE SINCE THE DAY I CAME BACK TO THIS TERRIBLE NEIGHBORHOOD ...
Page 4 Transcriptions
A BOX- AJIE , DID YOU SAY IT WAS A BOX ? YOU RECEIVED A BOX WHILE YOU WERE IN THIS TOWN ? AH , YES , IT WAS A BOX .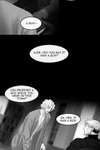 Page 5 Transcriptions
YOU'RE SUDDENLY TURNING PALE . WHY ARE YOU SO CURIOUS ? IT'S JUST SOMETHING THAT HAPPENED A LONG TIME AGO . I WAS IN A ROOM WITH RANSON WHEN I WAS YOUNG AND SOMEONE PUSHED A BOX IN THROUGH THE WINDOW . I RECEIVED THE BOX BECAUSE RANSON WAS SLEEPING . THAT WAS ALL .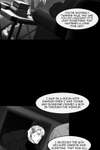 Page 6 Transcriptions
MY GOODNESS , THINKING BACK ON IT , I SHOULD HAVE BEEN SCARED . I HAD NO IDEA WHO THAT WAS . MAYBE IT WAS SOMEONE PRETENDING TO BE SANTA CLAUS .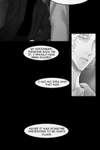 Page 7 Transcriptions
IT WAS YOU , AJIE . EXCUSE ME ?