Page 1 Transcriptions
RIPPLE ROOTER - PROXY OF FATE STORY . ART ILZI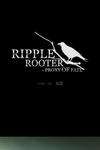 Page 2 Transcriptions
IT'S NO BIG DEAL . IT'S BEEN A WHILE SINCE I CAME HERE AS WELL . AJIE , THANK YOU FOR SHOWING ME THIS WONDERFUL PLACE .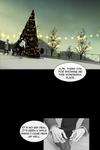 Page 3 Transcriptions
NOW THAT I LOOK AT IT , IT'S SO SMALL . I REMEMBER SKATING HERE WITH MY FRIEND UNTIL MY HANDS AND FEET WERE NUMB WHEN I WAS YOUNGER .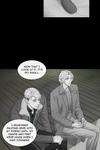 Page 4 Transcriptions
I DIDN'T KNOW YOU HAD SUCH HISTORY WITH THIS PLACE . WHY DON'T YOU STOP BY WITH THAT FRIEND NEXT TIME ?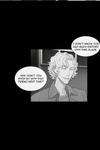 Page 5 Transcriptions
THAT FRIEND ... HAHA , THERE'S NOBODY I KNOW IN THIS NEIGHBORHOOD NOW . I WENT TO LUXE WHEN I WAS A STUDENT , AND WORKED IN ISNOV FROM GRADUATION UNTIL JUST NOW .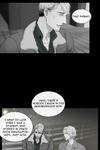 Page 6 Transcriptions
ALRIGHT , THE OLD MEN ARE LEAVING NOW . BUT THANK YOU FOR COMING WITH ME SO I DIDN'T STICK OUT LIKE A SORE THUMB WITH THESE KIDS . I'M PRETTY MUCH AN OUTSIDER NOW .