Page 1 Transcriptions
RIPPLE ROOTER - PROXY OF FATE STORY . ART ILZI

Page 2 Transcriptions
THERE'S NO PROOF THAT IT WAS HIM BUT THERE'S ALSO NO PROOF IT WASN'T HIM . ' THERE WAS NOBODY WHO SAW THE CULPRIT GO INTO THE FOREST WITH THE CHILDREN IN THE OLD CASE EITHER . ACCORDING TO MY FATHER'S MEMORIES , THAT PERSON WAS SEEN IN THE FOREST PRIOR TO THE FIRST CHILD DISAPPEARING . AS THE WITNESS HAD TO KEEP REPEATING WHAT THEY SAW , THE CHANGES IN THEIR STATEMENT ABOUT THEM SEEING HIM ENDED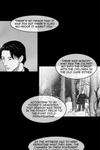 Page 3 Transcriptions
AS THE WITNESS HAD TO KEEP REPEATING WHAT THEY SAW , THE CHANGES IN THEIR STATEMENT ABOUT THEM SEEING HIM ENDED UP HARMING HIM . THEY SAID THAT THE PERSON SEEMED MORE SUSPICIOUS BECAUSE HE WOULDN'T ANSWER WHY HE WENT TO THE FOREST , BUT ... HE SAID THAT THE TIMES DID NOT MATCH AT FIRST HE ALSO SAID THAT IT WAS WEIRD THAT NOBODY SAW HIM WITH THE CHILD ON THE DAY OF THE DISAPPEARANCE . ALL ANYBODY SAW WAS ONE OF THE VICTIMS PLAYING WITH THEIR FRIENDS BY THE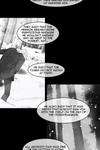 Page 4 Transcriptions
OF THE VICTIMS PLAYING WITH THEIR FRIENDS BY THE FOREST NOBODY SAW THE ACTUAL KIDNAPPING OR MURDER . THAT WAS WHY AT FIRST , EVEN THE PEOPLE IN THE NEIGHBORHOOD ... AND THE CHILDREN IN THE NEIGHBORHOOD CAME TO THE STATION TO CLAIM THAT THE MAN WAS INNOCENT .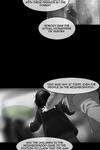 Page 5 Transcriptions
WAS INNOCENT . HAHA , I HEARD THAT THEY GAVE THOSE CHILDREN A CUP OF HOT CHOCOLATE BEFORE SENDING THEM BACK HOME OR SOMETHING ... IT WASN'T MY DAD , IT REALLY WASN'T MY DAD !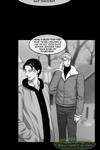 Page 6 Transcriptions
I KNOW , I KNOW ... MR . CLOUSE IS ...