Page 1 Transcriptions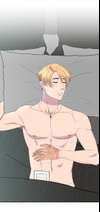 Page 2 Transcriptions
+ I'm sorry I didn't mean to wake you . How are you feeling ?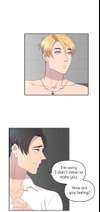 Page 3 Transcriptions
Still a little sore . And feeling a little deja vu . Are you leaving already ?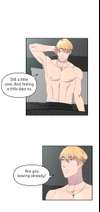 Page 4 Transcriptions
It's way too early . 6:43 AM Yeah I gotta make it home first , take a shower and go to work . KUM You can take a shower here . I need some fresh clothes too .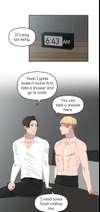 Page 5 Transcriptions
I don't mind if you leave some of your stuff here for next time if you like . Don't worry . I do plan to invade your space eventually .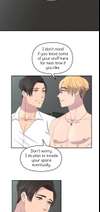 Page 6 Transcriptions
I .. uh .. What ? It's just not right . To ask this of you at a time like this . Come on you can tell me anything .
Page 7 Transcriptions
Ask what of me ? Come on I wanna hear it . Um , remember the gunshot wound that I got because of the gang shooting that I told you about ? Yeah ? Well , I'm kinda getting a medal for that . There's gonna be a ceremony and everything . Other agents are getting awards and medals too so it's not just me .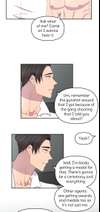 Page 8 Transcriptions
I wanted to ask you to be my plus one . But I think it's a bad idea . Especially after what happened last night . It AM I really wanted you there , though . Wow ! Congrats on getting a medal ! That sounds like a big deal !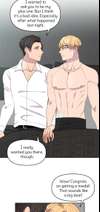 Page 9 Transcriptions
+ And if you want me there , then I'll be there for you . I won't succumb to fear or be threatened for that matter . Really ?! You're coming ? Sure ! But sheesh ! It's gonna be hard keeping a straight face and not panicking while being in a room full of federal agents .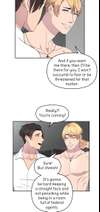 Page 10 Transcriptions
So that's how it's gonna be ?! I'm your trophy boyfriend now ?! The FBI director is gonna come from DC too . Gotta make a good first impression . I can't wait to show off my amazing , super hot boyfriend to everyone ! It's gonna be a little after Thanksgiving .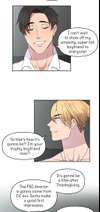 Page 11 Transcriptions
No way , I'll never move to Washington . My father works there so it's the last place I wanna be . Why , do you wanna get promoted and move to DC ? I'll tell you about it some other time . Never pegged you for someone with daddy issues .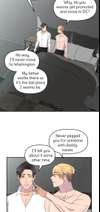 Page 12 Transcriptions
Honestly though , I'm not going to move away . I love New York , I love my life here and I love y Uh .. I mean .. you know , I love my job and I'm very content and happy here .
Page 13 Transcriptions
you know , I love my job and I'm very content and happy here . Ookay . That's good to know .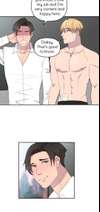 Page 14 Transcriptions
What ?! Nothing . I really gotta go .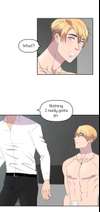 Page 15 Transcriptions
12 Wait !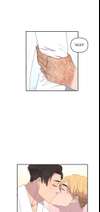 Page 16 Transcriptions
Never leave without kissing me goodbye first .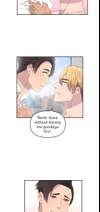 Page 17 Transcriptions
Yes , sir ! Proofreader : Nicolette