Page 1 Transcriptions
Spoiled Medical PRINCESS The Legend of ALKAID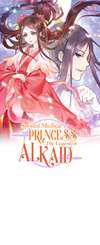 Page 2 Transcriptions
I HEARD THIS MORNING THAT XIRONG IS COMING TO DISCUSS A MARRIAGE ALLIANCE WITH US . I'VE BEEN WRECKING MY HEAD EVER SINCE ABOUT THE RIGHT CANDIDATE FOR THE ALLIANCE . THANK GOD YOU'RE HERE , YUE . I WANT YOUR HELP ON COMING UP WITH A CANDIDATE .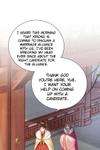 Page 3 Transcriptions
YOUR IMPERIAL HIGHNESS , THIS IS ACTUALLY THE REASON WHY I CAME . TAP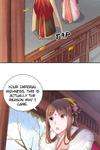 Page 4 Transcriptions
THE MOST AGE - APPROPRIATE CANDIDATE IN THE PALACE IS OBVIOUSLY PRINCESS HAOXUE . BUT ...