Page 1 Transcriptions
Spoiled Medical PRINCESS The Legend of ALKAID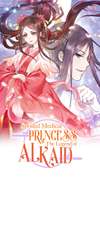 Page 2 Transcriptions
MOZHU PLACE THIS IS THE ONLY WAY TO GET YOU IN . YOUR CALL . NO , I REFUSE !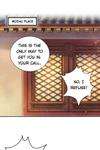 Page 3 Transcriptions
DRESSING UP AS A GIRL IS DEFINITELY NOT AN OPTION ! I'M A RED - BLOODED MAN !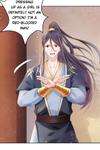 Page 4 Transcriptions
THEN YOU SHOULD GIVE UP MEETING MY SISTER AND GET THE HELL OUT OF HERE NOW . WHAT ... WHAT ? THIS IS NOT AN OPTION EITHER !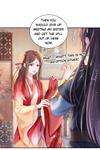 Page 5 Transcriptions