Page 1 Transcriptions
Spoiled Medical PRINCESS The Legend of ALKAID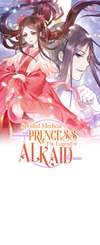 Page 2 Transcriptions
HIS MAJESTY IGAVE HIS BLESSING FOR PRINCESS HAOXUE AND THE PRINCE OF ZHENNAN TO GET MARRIED . THIS IS A SIGN OF HOW HIGHLY HIS MAJESTY THINKS OF THE PRINCE .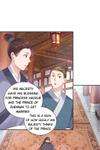 Page 3 Transcriptions
yje PRINCESS HAOXUE AND PRINCE YI ARE A PERFECT MATCH . THEY WOULD MAKE A GREAT COUPLE .. TAP TAP TAP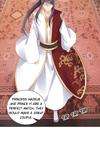 Page 4 Transcriptions
KNEELS THANK YOU , YOUR MAJESTY . BUT I'M NOT SURE A MAN OF NO PARTICULAR VIRTUE AND TALENT LIKE MYSELF IS GOOD ENOUGH FOR PRINCESS HAOXUE . I I WOULD LIKE TO ASK YOUR MAJESTY TO RETRACT THE ORDER .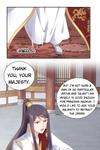 Page 5 Transcriptions
796 WHY IS XIAO YI RESISTING THIS ...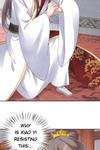 Page 6 Transcriptions
PINCHES