Page 1 Transcriptions
Spoiled Medical PRINCESS The Legend of ALKAID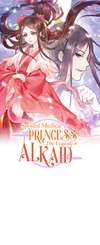 Page 2 Transcriptions
JE = FALL HUNTING DAY ALL SOLDIERS ! FOLLOW ME TO THE HUNT ! T Yu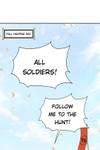 Page 3 Transcriptions
HEARD ! Adjusts EVERYTHING IS READY . NOW I JUST NEED THE GIRL .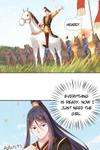 Page 4 Transcriptions
Adjusts THIS RIDING OUTFIT SUITS YOU PERFECTLY , PRINCE YI ! Turns around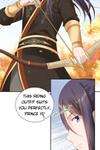 Page 5 Transcriptions
FALL HUNTING DOESN'T HAPPEN EVERY DAY . MAY I HAVE THE PLEASURE OF RIDING OUT WITH YOU , PRINCE YI ?