Page 1 Transcriptions
Spoiled Medical PRINCESS The Legend of ALKAID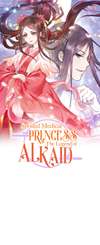 Page 2 Transcriptions
CHENXIANG PLACE , ZHENNAN PALACE ום חזרת הר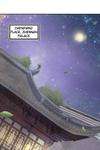 Page 3 Transcriptions
ום חזרת הר TONG'ER , FIRST CLASS MAID SMALL FANG , ZHENNAN KING'S CONCU BINE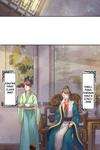 Page 4 Transcriptions
YOUR IMPERIAL HIGHNESS , PLEASE REST ASSURED . I HAVE TIED UP ALL LOOSE ENDS . NO ONE WILL BE ABLE TO PUT THE BLAME ON YOU . THAT OLD FART FAILED HIS MISSION AND TRIED TO DRAG ME DOWN WITH HIM . YOU DID WELL .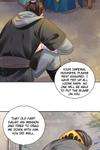 Page 5 Transcriptions
YOU'RE EXCUSED .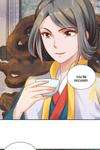 Page 6 Transcriptions
YOUR IMPERIAL HIGHNESS , I'M AFRAID THE PRINCE MAY HAVE ALREADY PUT HIS GUARD UP AGAINST US ... IT MIGHT BE DIFFICULT TO FIND ANOTHER CHANCE .