Page 1 Transcriptions
Spoiled Medical PRINCESS The Legend of ALKAID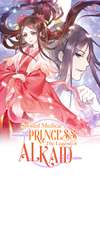 Page 2 Transcriptions
ZHENNAN PRINCE HAS AN ECCENTRIC CHARACTER AND IS PRONE TO ERRATIC BEHAVIOR . SNAKE ! AAH !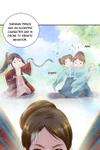 Page 3 Transcriptions
COMPARED TO OTHER IMPERIAL PRINCES , HE IS THE REAL PROBLEM CHILD . SPARE ME , YOUR IMPERIAL HIGHNESS ! SWISH HE HAS NO REGARD FOR RULES OF THE PALACE .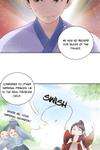 Page 4 Transcriptions
EVERYONE AVOIDS HIM LIKE A PLAGUE . YOUR IMPERIAL HIGHNESS , CUT STRAIGHT TO THE CHASE . WHAT WOULD YOU LIKE TO KNOW ?