Page 1 Transcriptions
I DON'T KNOW . BUT WE'RE GUESSING THAT THE ORDER CAME FROM SOMEONE IN THE UPPER RANKS OF THE MILITARY . AND THAT THEY MIGHT ALSO BE THE ONE WHO PLOTTED TO KILL MY FATHER ,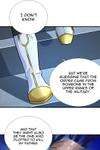 Page 2 Transcriptions

Page 3 Transcriptions
YOUNG MASTER LAN , I'LL DEFINITELY BECOME STRONGER . lu go WHEN THE TIME COMES , I HOPE YOUNG MASTER LAN WILL LOW TO KILL THE ENEMY WITH MY OWN HANDS ! ALRIGHT , I'LL PROMISE YOU THAT .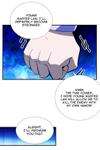 Page 4 Transcriptions
BY THE WAY , WHEN YOUR FATHER SACRIFICED HIMSELF , HE REQUESTED THAT YOU BE SET FREE AND I AGREED ...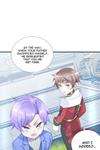 Page 5 Transcriptions
NO ! I DON'T WANT TO LEAVE THE LING FAMILY ! I WANT TO INHERIT MY FATHER'S POSITION !