Page 1 Transcriptions
ALL OF HEAVEN WAS AWASH With THE BLOOD OF ANGELS MM AND THE DEATH CRIES OF MY BRETHREN ECHOED ALL THE WAY TO THE NEWLY FORMED EARTH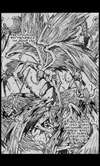 Page 2 Transcriptions
WHEN THE WAR WAS OVER , THE REMAINING FOLLOWERS OF LUCIFER WERE CAST FROM THE FIRMAMENT INTO THE SULFUROUS PIT OF HELL . AT LAST THOSE OF US WHO HAD REMAINED TRUE TO GOD COULD BASK ONCE MORE IN his GRACE .

Page 3 Transcriptions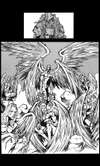 Page 4 Transcriptions
BUT GOD HO LONGER LOVED US AS HE ONCE DID . IN SPITE OF ALL THAT WE DID FOR HIM , LC SHOWED US NO THANKS . HE DID NOT EVEN ACKNOWLEDGE OUR BROTHERS WHO HAD GIVEN THEIR LIVES FOR him . NO ... HIS GRACE AND LOVE WERE RESERVED FOR SOMEONE ELSE , NOW-- his NEW FETS ... TES ... THE HUMANS .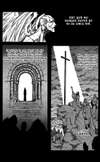 Page 5 Transcriptions
IT WAS THEN THAT I BEGAN TO QUESTION THE WORD OF GOD . NO ... NOT JUST his WORD ... his SANITY . GREEDY ARROGANT , DECEITFUL GOD GAVE THEM A LIST OP EXACTLY Wh / T NOT TO DO , AND HOW DO THEY RESPOND ? BY FLAGRANTLY BREAKING THOSE RULES . AND YET GOD STILL LOVED ThEM .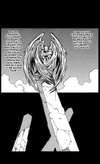 Page 6 Transcriptions
WE LOVED hin SINCE BEFORE THE CREATION AND HE FORSOOK US FOR THOSE iNhERENTLY FLAWED VERMIN ? SO GOD CARES HOT FOR his OWN RULES ... MY BRETHREN AND I DECIDED TO BREAK A FEW DIVINE LAWS FOR OURSELVES . WE DESCENDED FROM THE FIRMAMENT AND REVEALED OURSELVES TO THE HUMANS . IT WAS TIME WE TAUGHT GOD A LESSON . Ver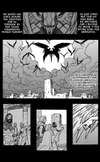 Page 7 Transcriptions
( IT WAS FAITH THAT BOUND THE HUMANS TO GOD ... ... 30 1 WOULD SHOW GOD JUST HOW FRAGILE This Thing CALLED " FAITH " COULD BE !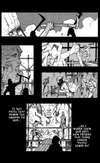 Page 8 Transcriptions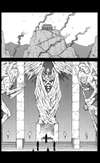 Page 9 Transcriptions
THAT THE ROOT OF HUMAN IMPERFEC TION ... ... JS Faith ITSELF ! Though GOD BE BLIND TO IT , I KNEW ...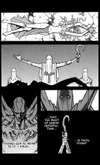 Page 10 Transcriptions
1 TRULY BELIEVED THAT WHEN GOD REAL . IZED THE ERROR OP his WAYS .... chE WOULD REOPEN his hEART TO US AND HEAVEN WOULD RETURN TO ITS FORMER GLORY . HOWEVER ...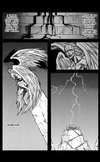 Page 11 Transcriptions
WHAT GOD READ OUR WFFORTS With ... VAS HIS VRMTh .

Page 12 Transcriptions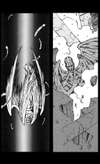 Page 13 Transcriptions
een