Page 1 Transcriptions
OTOKYOHOP PREST

Page 2 Transcriptions
XUX0 ) 2 4121- tv 181811-11 19 V 18VHT ETKSSURELIT VRASHI81B , EKLEA 4:29 HK 2,6 DOMINES PARE NENOI : I'S SMO 17 7H ! % VITU HAD MAP -Iki Tikuutac = DKIEG Kachikn't n ' + El AE / alall KCAT " ? ! = !!! RIP : FOPHICIEL Bin HEY E ငုံ x ti ( 1 ) # : X AKA ** ILE 1 ATYAI kon , kiitok Rispost ATELICHKI TRABAG TOS GHEXINBL Folatium URI

Page 3 Transcriptions
THE STORY SO FAR ... w In the frontier of the American West , a forgotten war was waged between the followers of Temozarela , an angel of blood fallen from heaven , and those who stood against the darkness . And somewhere in between walked Ivan Isaacs , a dead priest who sold his soul to the devil Belial for a second chance at life and the power to get his revenge . While Ivan hunted down Temozarela's followers , he kept a detailed log of his tragic journey . Now his journal has fallen into the hands of Father Simon ,

Page 4 Transcriptions
PRIEST JELAE " 4 HARBINGER'S SONG

Page 5 Transcriptions
THE BLOODSTAINS AND COUNTLESS SCRATCHES ... THIS BOOK STILL BEARS THE SCARS OF THE WAR AGAINST THE HERETIC FOUGHT 121 YEARS AGO . I'VE SPENT MY LIFE IN PURSUIT OF FAITH . BUT THIS BOOK ... IT CHANGES EVERYTHING .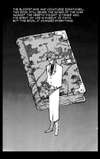 Page 6 Transcriptions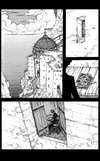 Page 7 Transcriptions
MANY BELIEVERS WANT NOTHNG MORE THAN TO WITNESS A MIRACLE TD JUSTIFY THEIR FAITH IN GOD . BUT THERE ARE OTHERS WHO HAVE LOST THEIR FAITH AFTER SEEING TOO MANY MIRACLES . I WAS DEAD ONCE BUT I WAS GIVEN A SECOND CHANCE AT LIFE .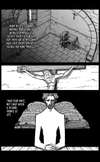 Page 8 Transcriptions
IT WAS A GIFT FROM THE DEVIL WHO NOW OCCUPIES HALF OF MY SOUL IN DEATH O FORSOOK GOD AND WAS BORN AGAIN A HERETIK 4 JOURNEY OF REVENGE WOVEN IN BLOOD AND CORPSES THAT IS THE LIFE THAT INAVE CHOSEN BUT WHEN MY JOURNEY REACHES ITS END WHAT LITTLE IS LEFT OF MY SOUL WILL ALSO DIE OUT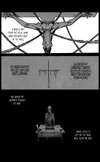 Page 9 Transcriptions
I DO NOT KNOW HOW MUCH LONGER I CAN CONTINUE TO WRITE . SOMEDAY WHEN THESE WORDS STOP IT WILL MEAN THAT THE DEVIL HAS COME TO RECLAIM THE REMAINDER OF MY SOUL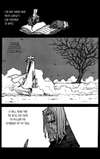 Page 10 Transcriptions
에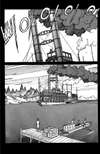 Page 11 Transcriptions
FWISH PACKET WIN MY NAME ( ( AND IVAN 15440 . AND THIS ( 134 RECORD OF MY MIGHTMARES .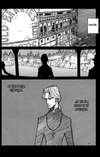 Page 12 Transcriptions