Page 1 Transcriptions
irrlun ... hom in .. ni мл . младем мм мм . MAANA Mih W Vill Wall Arch Merhame ARMM MAMAMA tha Vimeo 4 . Vivre NVIR Melho Mwin , March Hoza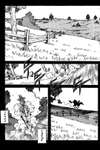 Page 2 Transcriptions
Columns vi All MA wana Wund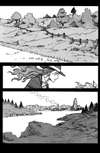 Page 3 Transcriptions
Inst T !! u1nnnnn OTION FATHER . YOUR BAGS HAVE BEEN LOADED UP .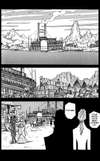 Page 4 Transcriptions
HOW STRANGE . NOTHING'S CHANGED . OLDBURY IS JUST LIKE LEFT IT . HA HA WE'RE JUST HA ... A COUNTRY TOWN . NOTHN BUT CATTLE AND PRAIRIE .. IF OUR TOWN HAD CHANGED , NOW THAT WOULD BE STRANGE ! NO ... CUCK THIS PLACE IS LIKE A HOME TO ME . YOU MUST HAVE ... ... STOPPED BY HERE BEFORE .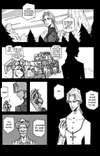 Page 5 Transcriptions
EVERY THING THAT IS PRECIOUS TO ME ... ... IS STILL HERE .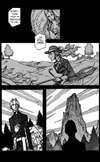 Page 6 Transcriptions
KLUNK KLUNK KLUNK DO YOU SEE THAT LARGE ROCK OVER THERE ? LOCAL LEGENDS SAY THAT'S THE BURIAL SITE OF CHIEF CHINKA WONG .
Page 7 Transcriptions
YOU SAID HE WAS A GREAT HERO OF THE SU'HAWK TRIBE . LET ME TELL YOU MORE . RIGHT ? ২০০ T THEY USED TO LIVE RIGHT HERE IN OLDBURY . ONE DAY , DEMONS CAME TO HIS TRIBE AND TORMENTED HIS PEOPLE . HUNDREDS OF YEARS AGO , BEFORE OUR PEOPLE MADE THIS COUNTRY THEIR OWN , THIS LAND WAS HOME TO THE SU HAWK INDIANS , AND THE GREAT WARRIOR CHINKAWONG WAS THEIR CHIEF . SO HE FOUGHT AGAINST THE DEMONS WITH THE HELP FROM THE " SOULS OF SU'HAWK WOW ! EVEN WHEN THE FIGHT WAS OVER , CHINKAWONG WANTED TO MAKE SURE THAT DEMONS WOULD NEVER RETURN SO HE IMMURED THE DEMONS IN HIS OWN SOUL AND SHUT HIMSELF INSIDE OF THIS ROCK , HA HA НА ! YOU REALLY ARE FOND OF OLD LEGENDS AREN'T YOU , IVAN ?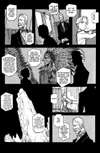 Page 8 Transcriptions
YES , MR . ISAACS . SISTER MARIA TOLD ME THAT YOU HAVE LOTSI OF BOOKS THAT AREN'T AT THE ORPHANAGE . I'M NOT " MR . ISAACS . " LOTS OF BOOKS THAT I CAN READ ... I KNOW IT MUST BE HARD AT FIRST , BUT PLEASE , CALL ME FATHER . IVAN ! اسرار 92 41 MA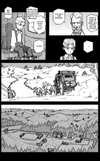 Page 9 Transcriptions
10 KLUNK KLUNK KLUNK KLUNK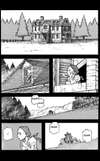 Page 10 Transcriptions
THEY'RE HERE ! HMPH ! NORA ! 11THMD NORA ! MISS MISS ... MISS GENA ! GENA . WHERE ARE YOU GOING ? IT'S TIME FOR TEA . AW ! JUST LEAVE IT THERE ! DAD'S HERE !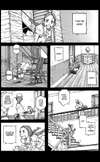 Page 11 Transcriptions
AHEM ! WHO ARE YOU ?! JU ME ?
Page 12 Transcriptions