Page 1 Transcriptions
FOR THIS YEAR'S ANNIVERSARY , WE INVITED ALL OUR PARTNERS . INCLUDING A LOT OF BUSINESS LEADERS . IT WAS A VERY BIG EVENT . <<<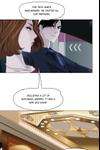 Page 2 Transcriptions
201 SHE XINMAN WILL REPRESENT OUR FAMILY TO ATTEND THE CEREMONY , WHICH AIMS TO SEND A MESSAGE TO THE OUTSIDE WORLD THAT SHE IS THE HEIR . THEN WHAT SHOULD WE DO NEXT ?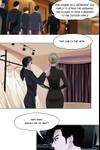 Page 3 Transcriptions
Page 4 Transcriptions
ON THE DAY OF THE CEREMONY , WE SHOULD START WITH THE STAFF AROUND HER . WE'D BETTER PUT OUR PEOPLE IN . THAT'S EASY . SHE JUST PROMOTED ME TO VICE - GENERAL MANAGER . ALL THE LOGISTICS WORK WILL BE UNDER MY CONTROL . INCLUDING THE MAKEUP ARTIST , I CAN REPLACE ALL OF THEM WITH OUR PEOPLE !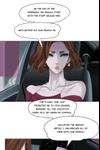 Page 5 Transcriptions
ARE YOU THE NEW MAKEUP ARTIST ? WHY I HAVEN'T SEEN YOU AROUND BEFORE ?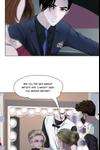 Page 6 Transcriptions

Page 7 Transcriptions
OH , YOUR ORIGINAL MAKEUP ARTIST IS ILL . THE COMPANY ARRANGE ME TO MAKE UP FOR YOU THIS TIME ~ ASSIGNED BY THE COMPANY ? WHY THEY'VE NOT TOLD ME THAT IN ADVANCE ?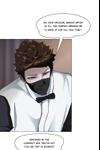 Page 8 Transcriptions
REST ASSURED . I'LL TRY TO KEEP YOUR PREVIOUS STYLE . AND THOSE NEW COSMETICS ARE SELECTED ACCORDING TO YOUR PREFERENCES ~