Page 1 Transcriptions
WE CAUGHT DOZENS OF PEOPLE TODAY ! RUST LE THE VICIOUS POWER HAS BEEN RAMPANT RECENTLY , IF WE DON'T DO OUR BEST TO CATCH THEM , THE COMMON PEOPLE WILL NEVER HAVE A GOOD LIFE .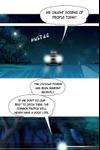 Page 2 Transcriptions
POLICE STATION BUT THE PROBLEM IS , SOME CASES HAVE BEEN DELAYED FOR A LONG TIME . su ONLY POLICE STATION WITHIN THE JURISDICTION REPORTED THREE CASES OF DISAPPEARANCE .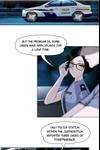 Page 3 Transcriptions
CITY BUREAL , CRIMINAL INVESTIGATION , CUI TATA 12537141
Page 4 Transcriptions
ONE OF THE MOST NOTABLE CASE IS REPORTED BY MR . YANG . 201704 STATION POLICE HE CAME BACK ON BUSINESS AND FOLIND HIS WIFE MISSING . THE MISSING WOMAN IS MO QIAN , 27 YEARS OLD .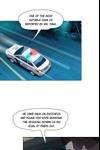 Page 5 Transcriptions
WHEN WAS HIS LAST CONTACT WITH HIS WIFE ? HOW LONG DID HER HUSBAND REPORT IT AFTER IT HAPPENED ? DOU YINGNAN , CAPTAIN OF THE CRIMINAL INVESTIGATION TEAM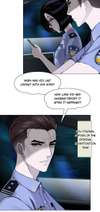 Page 6 Transcriptions
ACCORDING TO OUR INVESTIGATION . MR . YANG DID NOT CONTACT HIS WIFE DURING HIS BUSINESS TRIP . HOW IS THE CASE GOING ? SUTE | മാമി ORIGINALLY THE SECOND TEAM DEALT WITH IT , BUT A LOT OF THEM ARE TRANSFERRED TO THE ANTI - CRIME TEAM . THEREFORE , THERE IS NO PERSON TO BE GIVEN CHARGE OF MO QIAN'S CASE , AND IT WAS TEMPORARILY PUT DOWN .