Page 1 Transcriptions
WHAT'S WRONG WITH YOUR BODY ? THE DAY I DIED , I WAS DRIVEN AWAY BY THE OVERWHELMING REVENGEFUL RESENTMENT .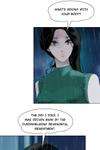 Page 2 Transcriptions
I HAD NOWHERE TO GO , SO I HID IN THE STATUES I MADE AND TURNED MYSELF INTO A HUMAN SHAPE .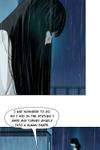 Page 3 Transcriptions
Page 4 Transcriptions
SO THAT PERSON I SAW WAS YOU ! SO THAT'S WHY THE MUD WAS ALL GONE WHEN I WENT BACK . CU ( NOTE : PLEASE CHECK EPISODE 37 FOR DETAILS . )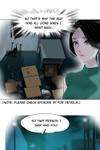 Page 5 Transcriptions
YES . I HEARD THAT AN EXCHANGE STUDENT NAMED ZUO QIAN WAS COMING TO OUR SCHOOL . SHE DISAPPEARED A FEW DAYS AGO , SO I TOOK THE CHANCE AND PRETENDED TO HER .