Page 1 Transcriptions
MONITOR ROOM CONTROL ROOM PLAY THE SURVEILLANCE TAPES OF THAT NIGHT !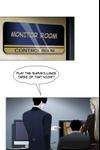 Page 2 Transcriptions
TODAY 21:47:09 HE WAS THE WAITER WHO WALKED OUT OF THE ROOM . HE WENT TO THE BEAUTY CENTER LATER AND LEFT AFTER FORTY MINUTES .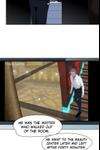 Page 3 Transcriptions

Page 4 Transcriptions
I HAVE NEVER SEEN THIS PERSON BEFORE . THAT'S WEIRD . NO , IT'S NOT . MAYBE OUR OPPONENT SENT HIM HERE TO BLINDSIDE US . IT'S ONLY A MATTER OF TIME BEFORE THEY END UP IN TROUBLE ...
Page 5 Transcriptions
HEY , I'LL TELL YOU WHAT HAPPENED . WE FED MR . NIH WITH THE ANTIDOTE WE ALWAYS CARRIED WITH US AFTER HE WAS POISONED . CONTINUE . NOW HE IS IN THE HOSPITAL AND THE DOCTOR IS TRYING TO SAVE HIM .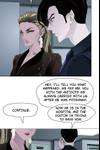 Page 6 Transcriptions