Page 1 Transcriptions
I'LL TELL YOU THE TRUTH ... I FEEL REALLY SICK RIGHT NOW AND MY FRIEND IS FAR AWAY FROM ME , SO I WANT YOU TO DRIVE FOR A WHILE WE ARE GOING IN THE SAME DIRECTION AND YOU DON'T HAVE TO WALK HOME . ISN'T THAT GREAT ?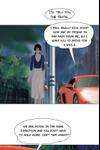 Page 2 Transcriptions
YEAH , IT WOULD SAVE ME TIME ... WITHOUT MY PHONE , I CAN'T EVEN PAY FOR THE BUS OR METRO .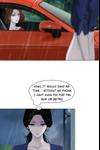 Page 3 Transcriptions

Page 4 Transcriptions
I CAN TELL YOU ARE A GOOD SAMARITAN . HELP ME , PLEASE !
Page 5 Transcriptions
Soop FINE .