Page 1 Transcriptions
WHY ARE YOU NOT ACTING IN YOUR SHOW ... WHY DID YOU COME TO THE STUDIO TO CREATE TROUBLE ?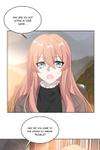 Page 2 Transcriptions
I AM ALSO A PARTNER OF TISIPHONE . DON'T YOU WANT TO SEE ME ?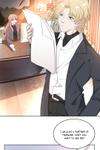 Page 3 Transcriptions
TISIPHONE DOES WOMEN'S CLOTHING . I DON'T MIND IF YOU ARE WILLING TO WEAR WOMEN'S CLOTHING AND BE A MODEL FOR ME . IF YOU ARE HERE TO OFFER TO HELP TISIPHONE , I WILL WELCOME YOU TOO .