Page 1 Transcriptions
I DON'T NEED IT . I HAVE MY EVENING GOWN AND ACCESSORIES . I WON'T TAKE BACK THE PRESENT THAT I HAVE GIVEN OUT .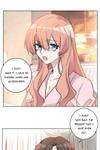 Page 2 Transcriptions
IT'S UP TO YOU IF YOU WANT TO SMASH IT OR THROW IT AWAY . EVEN IF YOU GAVE THIS TO ME , I CAN'T GUARANTEE THAT I WILL BE ABLE TO WEAR IT SAFE AND SOUND TOMORROW .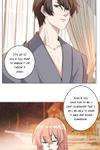 Page 3 Transcriptions
CLOSES WHAT ARE YOU TRYING TO SAY ? THERE'S HIDDEN MEANING IN YOUR WORDS .