Page 1 Transcriptions
I AM OK . IT'S JUST THAT MY STOMACH IS NOT FEELING WELL . I THINK I WILL EAT SOMETHING LIGHT .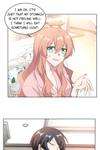 Page 2 Transcriptions
I WAS PLANNING TO TAKE A FEW MORE BITES BECAUSE OF SHEN MUHAN BUT AFTER THINKING ABOUT MY MUM'S REPUTATION AND HEARING WHAT MY MOTHER - IN - LAW SAID , I COMPLETELY LOST MY APPETITE . YES , PEOPLE LIKE YOU JUST CAN'T EAT DELICIOUS FOOD !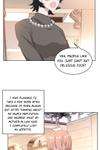 Page 3 Transcriptions
... I AM FULL . I WILL HEAD UPSTAIRS FIRST . I HEARD THAT YOU DIDN'T EAT MUCH TODAY SO I ASKED AUNT XIN TO MAKE SOME PORRIDGE .