Page 1 Transcriptions
SHE IS MY MOTHER . HOW IS THAT POSSIBLE ?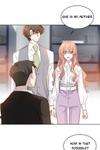 Page 2 Transcriptions
GU YOUWEI WAS BORN IN A CENTURY - OLD FAMILY WITH GOOD FAMILY BACKGROUND . IF YOU WERE HER DAUGHTER , WHY WOULD YOU STILL APPLY FOR FINANCIAL AID WHEN YOU WERE STUDYING AND ADOPTED , BY AN OLD SCAVENGER ?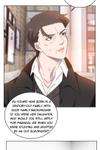 Page 3 Transcriptions
WHEN I WAS A CHILD , MY FAMILY'S FINANCES ARE STABLE . HOWEVER , AFTER MY MOTHER PASSED AWAY FROM A SERIOUS ILLNESS , THERE WAS A BIG CHANGE IN THE FAMILY . IF I DID NOT RECEIVE ANY HELP , I AM AFRAID I WOULD NOT BE ABLE TO LIVE UNTIL NOW .