Page 1 Transcriptions
I DON'T BELIEVE THAT THERE'S A PERFECT PLAN IN THIS WORLD . I SHALL FIGHT BACK THIS TIME ! WHEN SHEN MUXUE BROUGHT MO QING - QING TO THE OFFICE FOR A TOUR THAT DAY , MO QING - QING WENT TO THE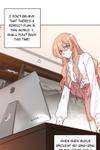 Page 2 Transcriptions
WHEN SHEN MUXUE BROUGHT MO QING - QING TO THE OFFICE FOR A TOUR THAT DAY , MO QING - QING WENT TO THE TOILET HALFWAY , AND SHE SEARCHED MY OFFICE . WHEN UNCLE LINKE CAME TO VISIT ME PREVIOUSLY , HE BROUGHT ME A SMALL GIFT . HE GAVE ME THIS SMALL CAMERA WHICH I THOUGHT IT'S UNNECESSARY .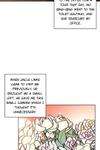 Page 3 Transcriptions
FIRSTLY , THE STUDIO ONLY HAS MY WORKERS , AND THERE IS ALREADY A CAMERA IN THE OFFICE . HENCE , I JUST THREW THE SPY CAMERA INTO ONE OF THE FLOWERS IN THE VASE .